Hey! Welcome to Mobtions! At Mobtions, we seek creative and talented individuals to join our team. We are a team of passionate individuals who love to create captivating ads that impact the advertising industry. Join us and be a part of a fun and dynamic workplace where you can upskill your skills. Check out the job openings and become a part of the Mobtions family.
Current openings at
MOBTIONS
1. Outbound Sales Executive
2. Field Sales Executive (Digital Marketing Client Onboarding)
3. Business Development Manager
4. Digital Marketing Executive
5. Graphic Designer
1. Outbound Sales Executive
Position Overview:
We are seeking a dynamic and results-driven Outbound Sales Executive to join our sales team. As an Outbound Sales Executive, you will be responsible for generating new business opportunities through cold calling and selling our products or services. This role requires a candidate with a proven track record in outbound sales, exceptional communication skills, and a strong ability to build and maintain customer relationships.
Responsibilities:
Conduct outbound sales activities, including cold calling and prospecting potential customers to generate leads and sales opportunities.Utilize a persuasive and consultative selling approach to present our products or services effectively to potential customers.
Develop a deep understanding of our products or services, their features, and their value propositions to effectively communicate their benefits to customers.
Build and maintain a pipeline of qualified leads and consistently achieve or exceed monthly sales targets.
Engage with decision-makers, understand their business needs, and tailor sales pitches accordingly to maximize sales conversion rates.
Follow up on leads, inquiries, and customer requests promptly to provide accurate information and resolve any queries or concerns.
Collaborate with internal teams, such as marketing and customer support, to ensure a smooth sales process and exceptional customer experience.

Maintain accurate and up-to-date records of all sales activities, customer interactions, and follow-ups in the CRM system.

Stay up-to-date with industry trends, competitor offerings, and market conditions to identify potential opportunities and adjust sales strategies accordingly.
Requirements:
Proven experience in outbound sales, preferably in a cold-calling environment.
Demonstrated success in achieving sales targets and driving revenue growth.
Strong ability to build rapport and establish long-term customer relationships.
Excellent communication and interpersonal skills, with the ability to effectively convey product information and negotiate with customers.
Self-motivated and driven to succeed, with a proactive approach to sales and a results-oriented mindset.

Ability to work independently and as part of a team, while effectively managing time and priorities.

Familiarity with CRM software and proficiency in using sales tools to track and manage leads.
A solid understanding of sales techniques, including objection handling, closing deals, and upselling.
Knowledge of the industry and market trends related to the products or services being sold.
A high level of professionalism, integrity, and ethical conduct in all sales activities.
If you are a motivated individual with a passion for sales, a strong track record in outbound sales, and experience in cold calling and product or service selling, we would love to hear from you. Join our team and contribute to our continued success as an Outbound Sales Executive.
2. Field Sales Executive (Digital Marketing Client Onboarding)
3. Business Development Manager
4. Digital Marketing Executive
5. Graphic Designer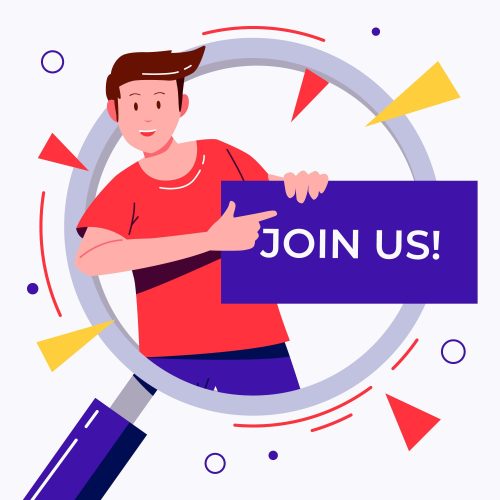 keyboard_arrow_leftPrevious
Nextkeyboard_arrow_right